Surveillance Systems




Flap Barrier
Rectractable barrier has been developed to provide a user-friendly access control with high throughput & good aesthetic look for higher security applications where a visual/physical barrier is required.
The BARRIER provide a solution to the common problems faced by the modern business environment, such as quick access for staff & visitors, while protecting assets, information & personnel from the danger of unauthorized entry, in an aesthetic environment.

Guard Patrolling System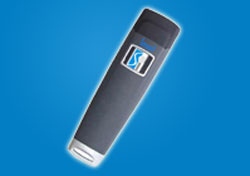 Smart Track Systems :
Smart Track systems answer the strong and increasing need of security through proven technology. Every requirement from security to simplicity and economy regarding guard tour control can be fully satisfied using Smart Track systems. The chance to gather data in real time from remote sites, the certainty of the readings, the extreme resistance of the equipment and their reliability make Smart Track systems the ideal solution for those who are looking for the tracking of security Guards, Policemen, Attendance Recording of persons working at remote locations like in construction industry, on bridges, highways, plants etc. & for the track maintenance engineers in Railways.
CCTV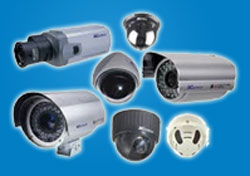 Basic CCTV System :
Camera
Lens
Lighting
Video Transmission System
Video Switching System
Monitors
Recording System
Other Services such as Housing, Pan/Tilt and Zoom
Tripod Turnstile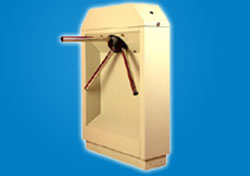 Tripod Turnstile :
Tripods are designed to control pedestrians entering or exiting restricted area in low to medium level of security generally under some surveillances & Crowd control applications The rotation is 3 x 120 degree (Tri-arm design) for bi-directional application with high volume of pedestrian movement.
Turnstile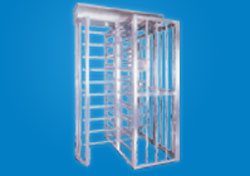 Full Height Single Lane Turnstile :
For unmanned entrances with high security , user-friendly and robust construction makes full height turnstile suitable for high through put security applications.